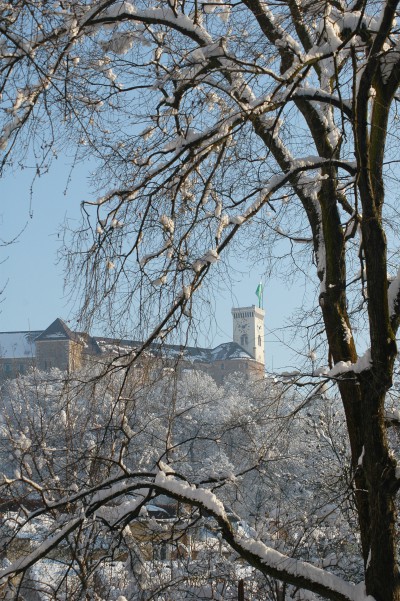 Get the free, unabridged PDF version of our Aug/Sept 2014 guide here. Did we mention that it's FREE?!?
The FIFA World Cup may be over, but the party hasn't stopped. It isn't often than a city turns 2000 years old, but that is exactly what Ljubljana is doing this month. Well, not exactly Ljubljana per se, but the 2000th anniversary of the Roman settlement of Emona, on which modern-day Ljubljana was founded, is celebrated this August. As is to be expected, the revelries will take centre stage all month, with a variety of exhibitions, events and tours available to all and sundry. Roman soldiers will roam the streets, as we'll rub our eyes, confused as to what century it actually is. It promises to be quite the party.
This 37th edition of Ljubljana In Your Pocket has plenty more to it than this grandiose occasion however. Up-to-date information will keep even the most Ljubljana-savvy of visitors on their toes, as we continue to explore every nook and every cranny that this gorgeous city has hidden within. We even have a special section for those in town with little ones as well, including a family centre that really is everything any child has ever dreamt of.
What else? Well, our desire to introduce our readers to every part of Slovenia takes us first to
Kamnik
and its gorgeous mountain ranges, as a precursor to our forthcoming guide to the Heart of Slovenia. The oldest town in all of Slovenia also gets coverage, as we head to Ptuj and learn to how to pronounce that seemingly unpronounceable word. We also take another look at
Maribor
,
Bled
,
Škofja Loka
and
Postojna
once more.
The festival that you voted Best Summer Festival is upon us as well, as SchengenFest aims to achieve its aim of getting sexier every year. We've also had some internal changes, with our hirsute American editor making way for a slightly less hirsute, overly polite Welshmen. The pleasure is ours. As always, any and all feedback is appreciated, whether it is on
Facebook
,
Twitter
,
Instagram
, email or carrier pigeon, although we suspect the latter to be fairly unlikely.
City Secrets? Don't miss a single one, keep up to date with In Your Pocket. Subscribe now for our monthly newsletter: just send your NAME to
slovenia@inyourpocket.com
. Interested in advertising? Download our latest price list here.