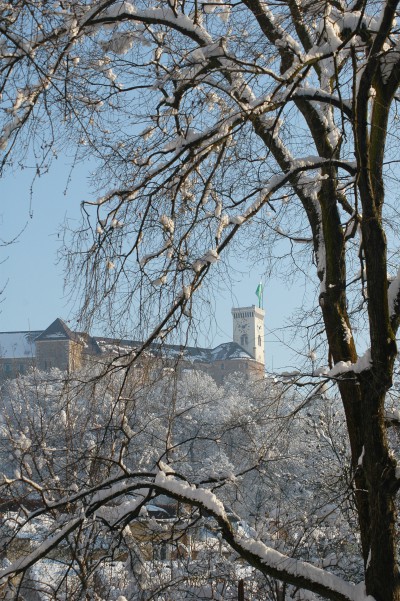 Get the free, unabridged PDF version of our Oct/Nov 2014 guide here. Did we mention that it's FREE?!?
Summer is done here in Ljubljana, and whilst we'll still try to wring the final drops of excellent weather out it is fair to say that the action will begin to move inside as we prepare for another winter. This isn't to say that the fun, games and excitement are over however! October and November will see a glut of festivals, events and goings on, enough to keep our calendars full of excitement.
Our second annual gourmet feature is included within, where we take another look at the wonderful cuisine on offer throughout the regions of Slovenia. The venerable Uroš Mencinger was kind enough to help us out on the feature, and whilst it is by no means a comprehensive guide it should be more than enough to provide a concise introduction to all things edible in the country. The length and breadth of Slovenia is covered, from the coast to the Alps to the east to the south and everything in between.
The autumn months also see a plethora of excellent gigs coming to town, many of which have us practically salivating in anticipation of. Synthpop heroes
Future Islands
are the next on our list, to be followed by the always exciting Liars and US riff-monsters Helmet later in the month. We were once told that there wasn't a riff worth writing that Helmet hadn't already written, and we're inclined to agree.
We have all the sights, sounds and tastes of the country covered, as well as moving our spa feature from thermal to the health variety. We hope we've provided more than enough to make your stay in Ljubljana as fulfilling as possible, and of course anything that didn't make it into the physical guide can be found by heading to our website.
As usual, we welcome and encourage any and all feedback through the usual routes, be that
Facebook
,
Twitter
,
Instagram
, Foursquare, email, handwritten love letters or messages in bottles drifting down the Ljubljanica.
City Secrets? Don't miss a single one, keep up to date with In Your Pocket. Subscribe now for our monthly newsletter: just send your NAME to
slovenia@inyourpocket.com
. Interested in advertising? Download our latest price list here.